Well-Known Member
Hot Pass Member
Feb 17, 2018
45
7
8
19
IG

@JBChamp4832
I'll Start This One:
My Favorite Driver is Jimmie Johnson, and the reasoning why is pretty funny.
About 13 Years ago, one of my best friends had NASCAR Thunder 2003 for his GameCube, and we would play it whenever I went to his house. My go-to driver in that game was Bobby Labonte since he is from Texas (1st Grader Logic). Flash forward to September of 2007. I was bored in my room and saw there was a NASCAR Race on. So I turned it on (The 2007 Richmond Fall Race) and naturally looked for my favorite driver, which at the time was Bobby Labonte. I go through the running order and see he's not in the #18 Car anymore, he's in the #43 Car. This irritates Second-Grade me, so I decide to not be a fan of him anymore (Second-Grader Logic). So I decided that whoever was in first at that point would be my new favorite driver. As fate would have it, it was Jimmie Johnson, and since then he's been my favorite driver. Now that I'm older (18 as of this post), I like him for more reasons than just he lead one race, and it turned out to be a good choice now that I look back.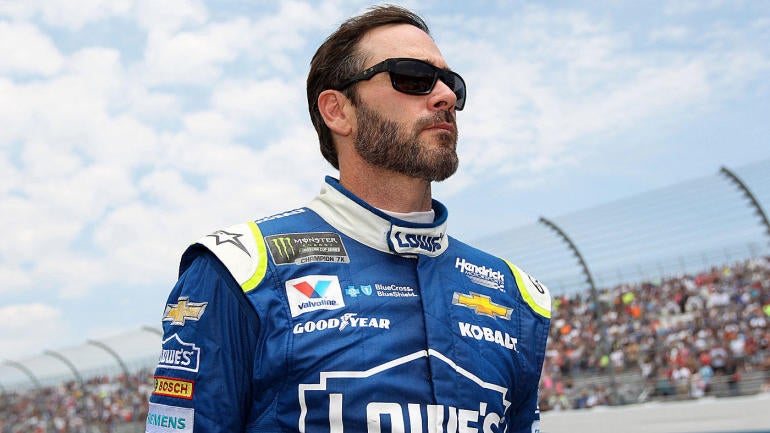 So that's my story, and I'm curious to hear some of y'alls stories.